Examples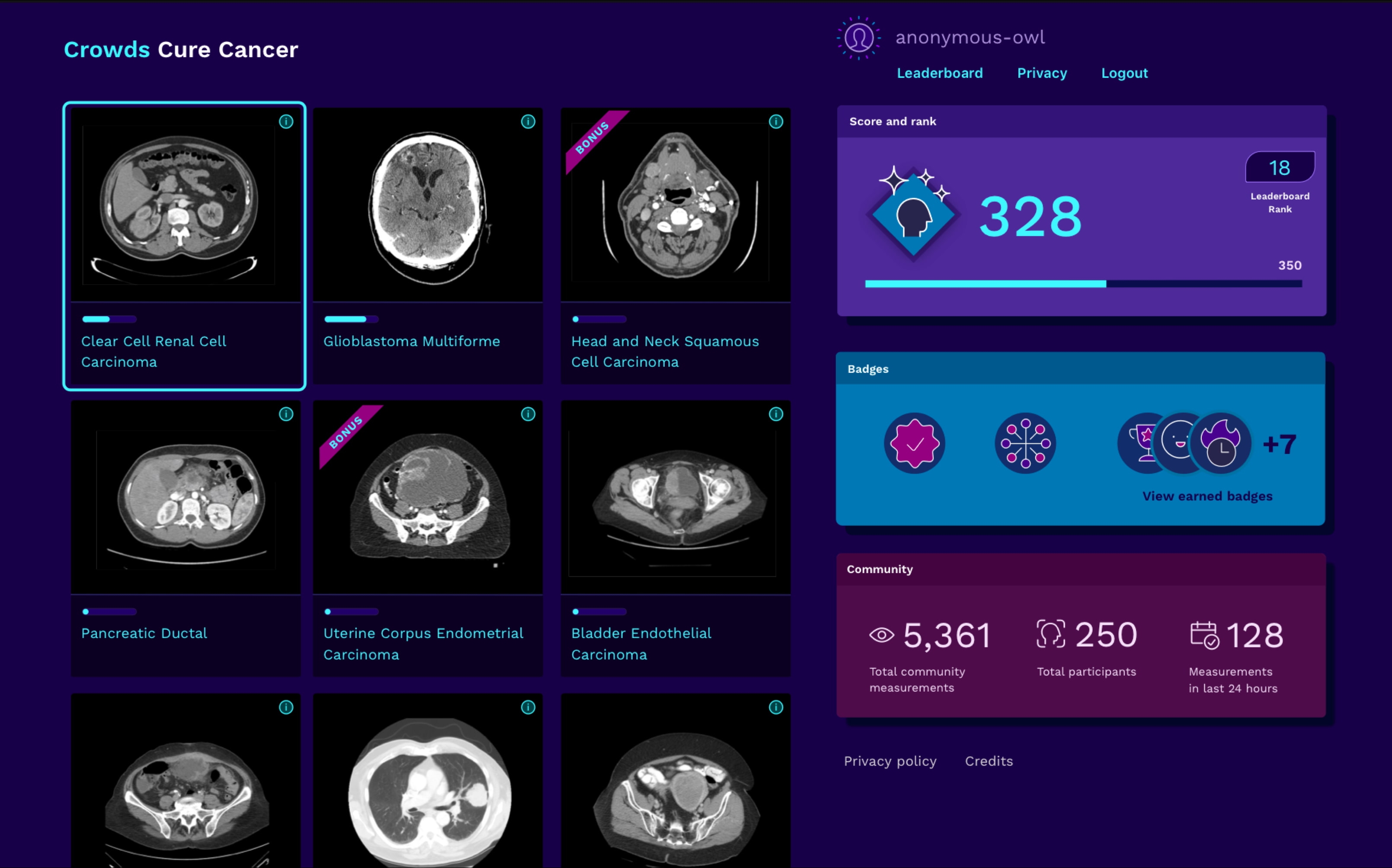 Crowds Cure Cancer
A crowd-sourcing experiment to accelerate quantitative imaging. Participants annotated lesions in data from The Cancer Imaging Archive.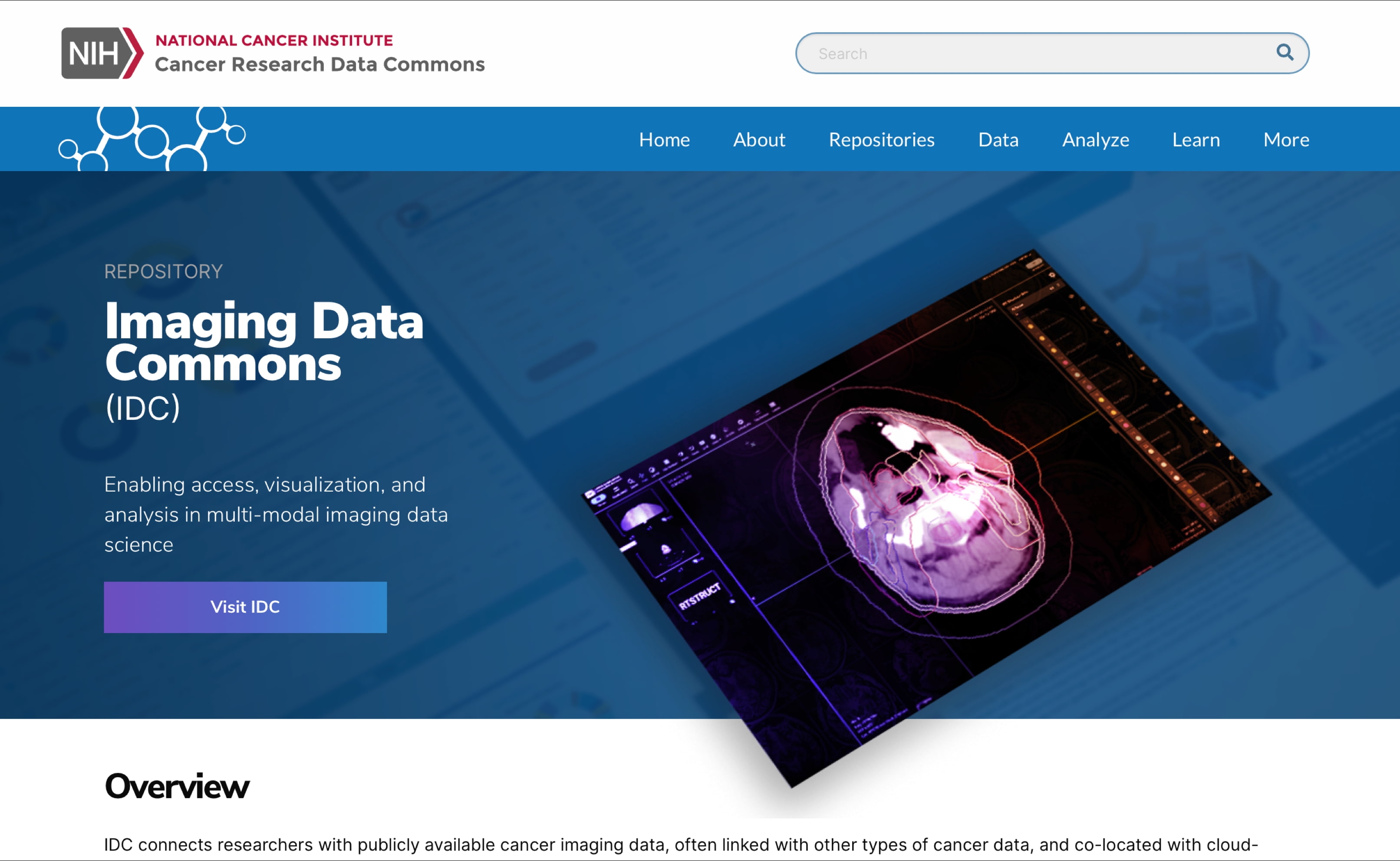 NCI Imaging Data Commons
A node of the Cancer Research Data Commons, which provides secure access to a large, comprehensive collection of cancer research data.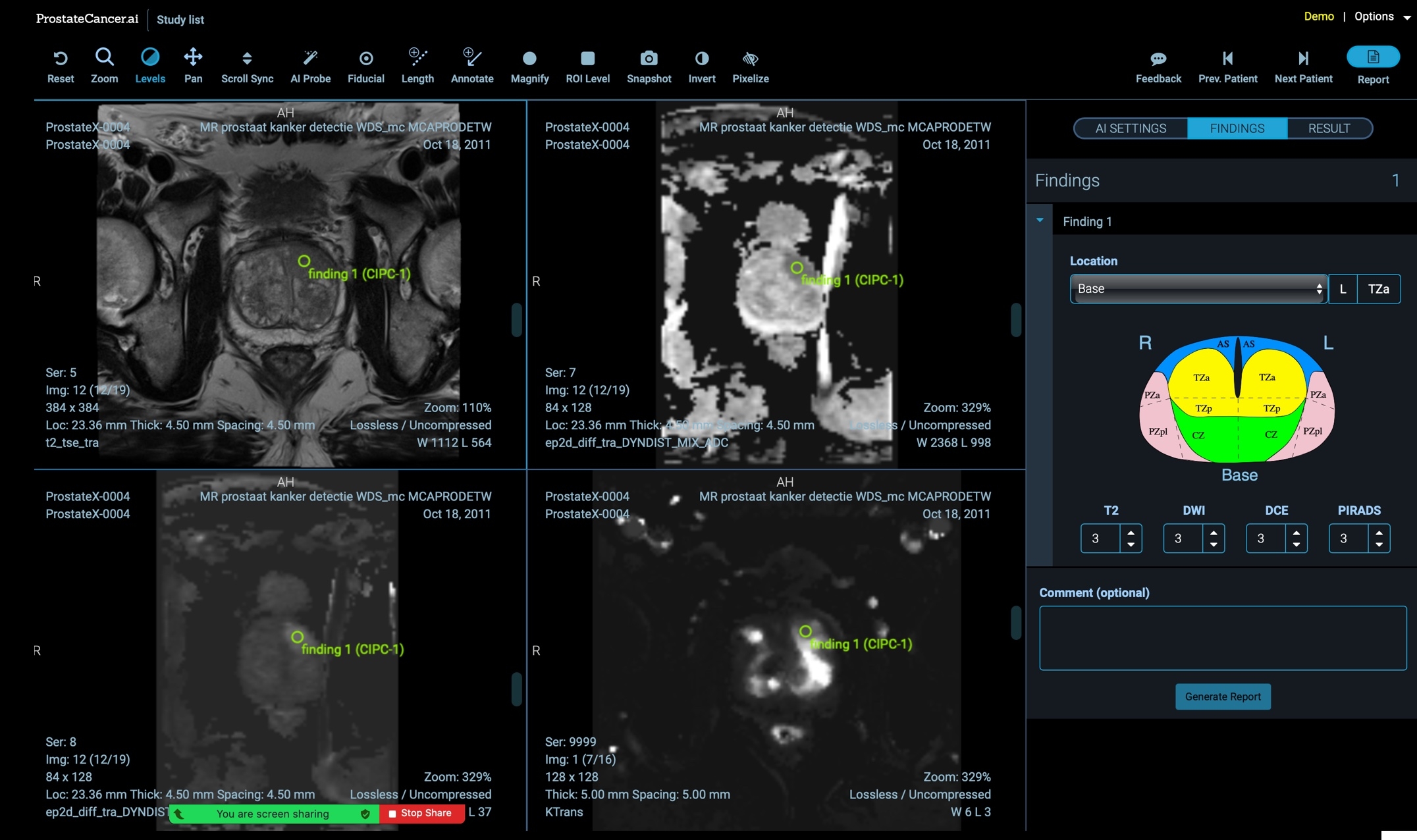 ProstateCancer.ai
AI tools for identifying clinically significant prostate cancer and training users on Prostate Imaging - Reporting and Data System (PIRADS) reporting.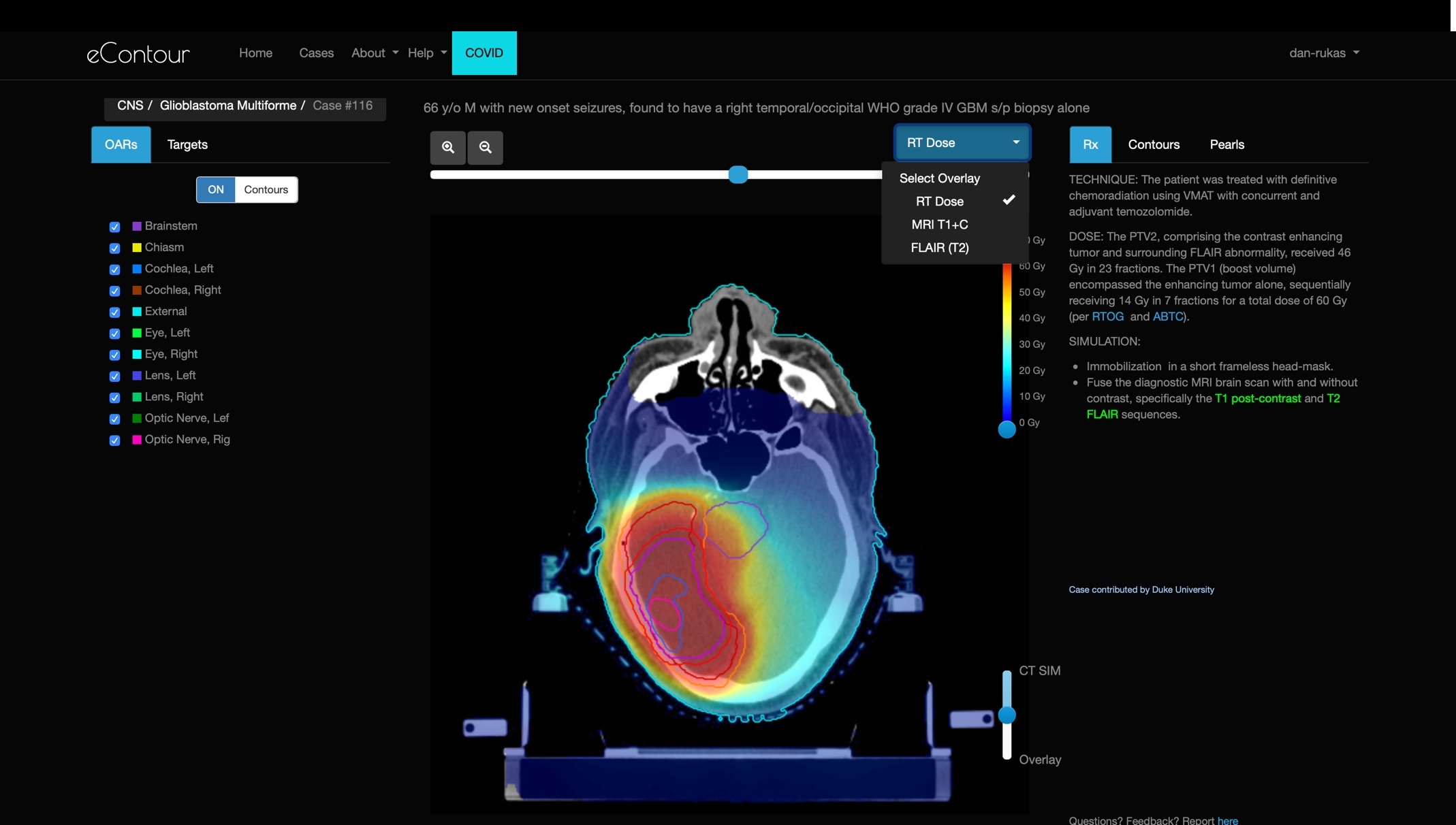 eContour
Open-access interactive contouring resource for radiation oncologists that aims to facilitate point-of-care decision support through evidence-based treatment guidelines