Features
Performance-focused web app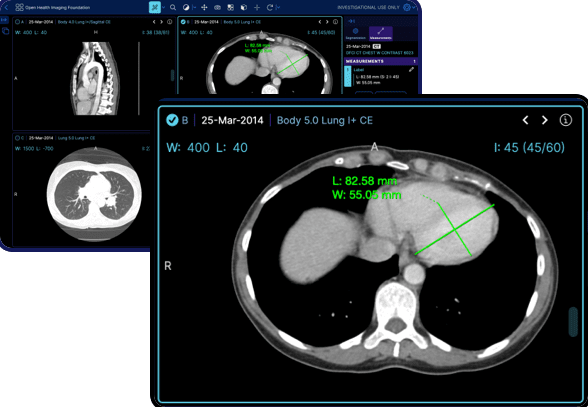 Advanced visualization
See all the details with support for multi-modal image fusion, multi-planar reformatting, and more

High-performance
Speed up your work with GPU accelerated image rendering and multi-threaded image decoding

Web application
Load cases from anywhere, instantly, with no installation required. Supports all modern browsers.

User-centered design
Professional product and interaction design with a focus on usability
Use cases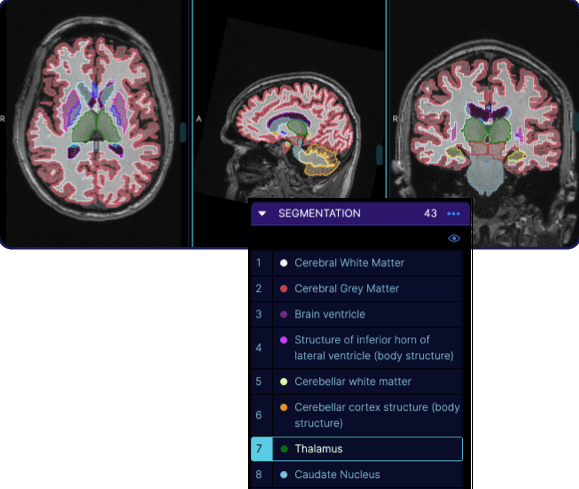 Measurement and image annotation
Draw from a robust library of easy-to-use annotation and measurement tools

3D Segmentation
Precisely segment anatomical structures in 3D medical images for advanced analysis and visualization

Hanging Protocols
Customize display layouts for efficient interpretation of medical images with multi-planar reformatting and multi-modal fusion support

Microscopy
Experience lightning-fast rendering and annotation capabilities for high-resolution digital slide microscopy images
Flexible & extensible imaging platform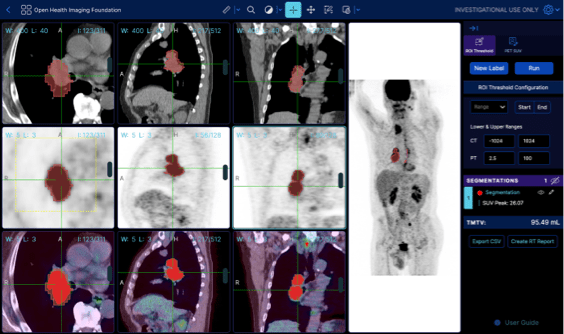 Free, open-source, active community
Benefit from our thriving open-source community's expertise, collaboration, and innovation for limitless possibilities

Reusable components
Build custom workflows using a composable set of professionally designed React user interface components.

Create custom workflows
Provides a plugin framework for creating task-based workflow modes which can re-use core functionality.

Standards compliant
Flexibly connect to image archives with standard APIs such as DICOMWeb and OpenID Connect.